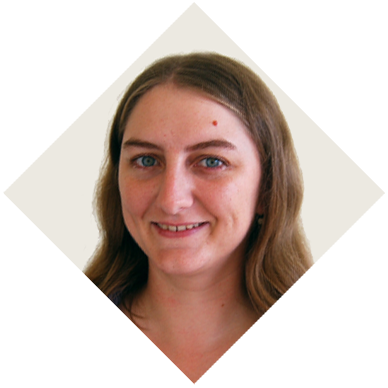 Kassandra Bowers is a document designer and a twin. She loves helping companies create consistency across all their communications. Also, she is naturally gifted at making everything fit just right on the page. University trained with a Bachelor of Computer-Based Art and Design from the University of the Sunshine Coast.
Her first memories of designing was when she was eight and her first professional client was her uncle when she was twelve. All her school assignments were typeset and formatted with professional precision. After high school  she went straight to university to study graphic design and fell in love with the ins and outs of print media and chose this as her path.
Kassandra Bowers started freelancing because she liked the freedom and flexibility to choose which projects to work on. As it turns out she made a good call because now  she travels the world with her laptop and works remotely. So she travel really slowly to get a chance to immerse in local culture and have plenty of time to help clients with their needs. As a digital nomad, you never know where she will be but rest assured, she will still meet all your deadlines.
You email the task, she email you back with the design. We revise this to be exactly what you are after. Kassandra takes huge pride in her work which she describes as making the world a more beautiful place—one document at a time.
---
Resume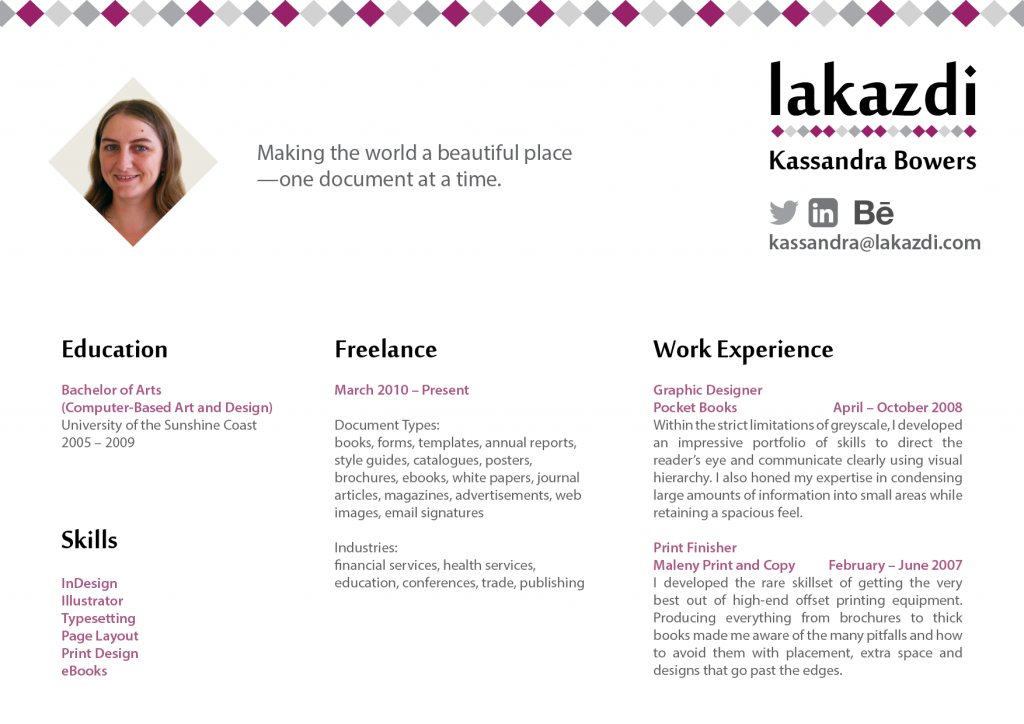 ---
Internet profiles