Design the page layout and create the 60 page program or convention booklet for the Lions Club of Western Australia. I have also designed the cover and various sponsors advertisements as well as a printed notepad.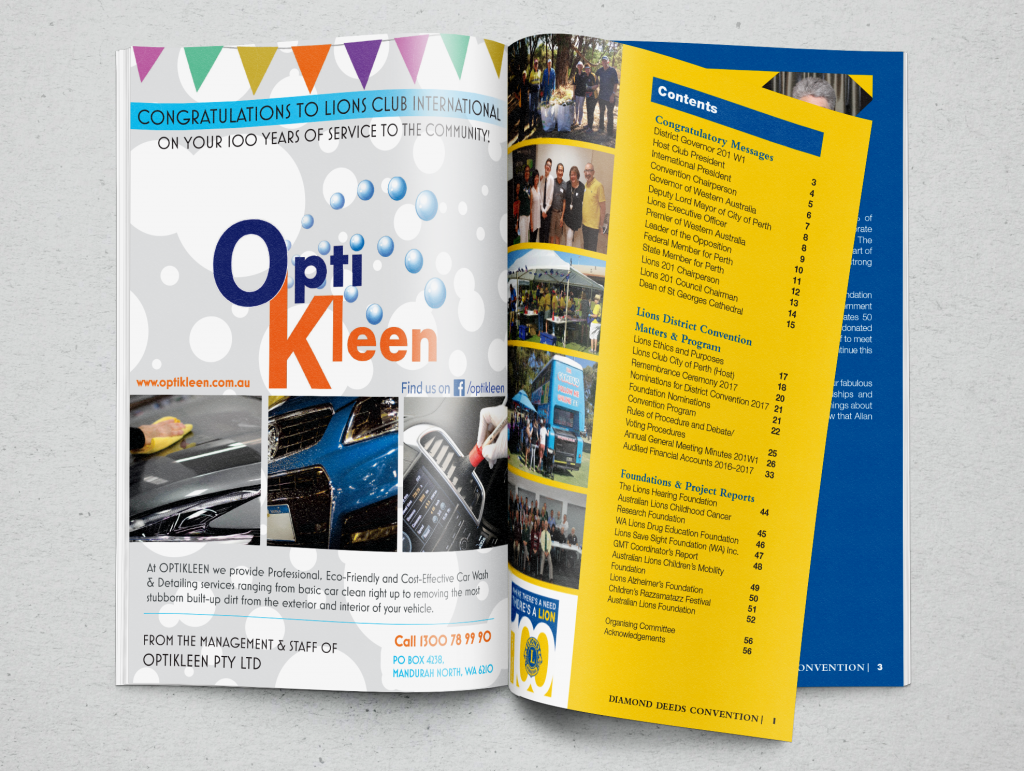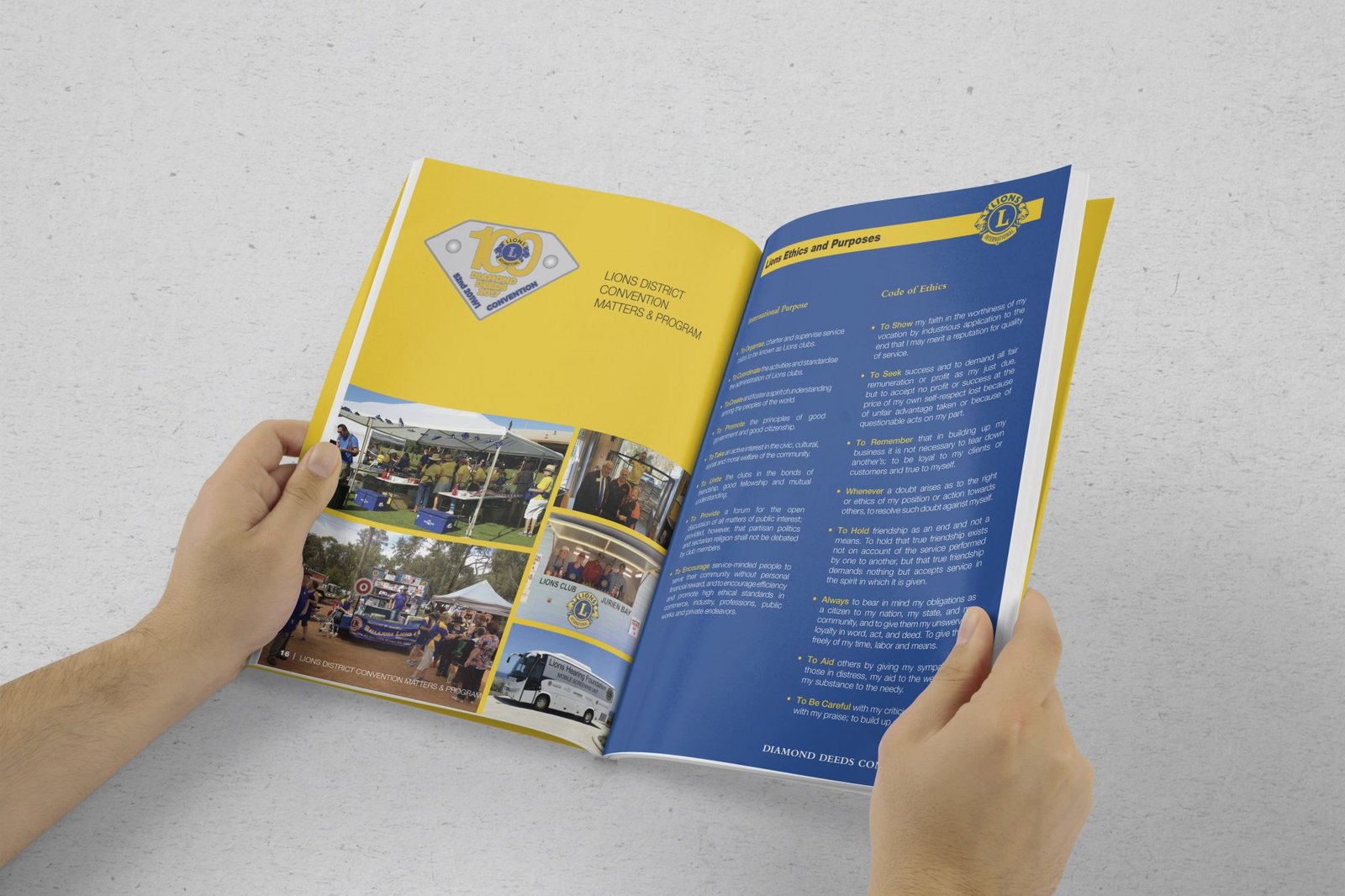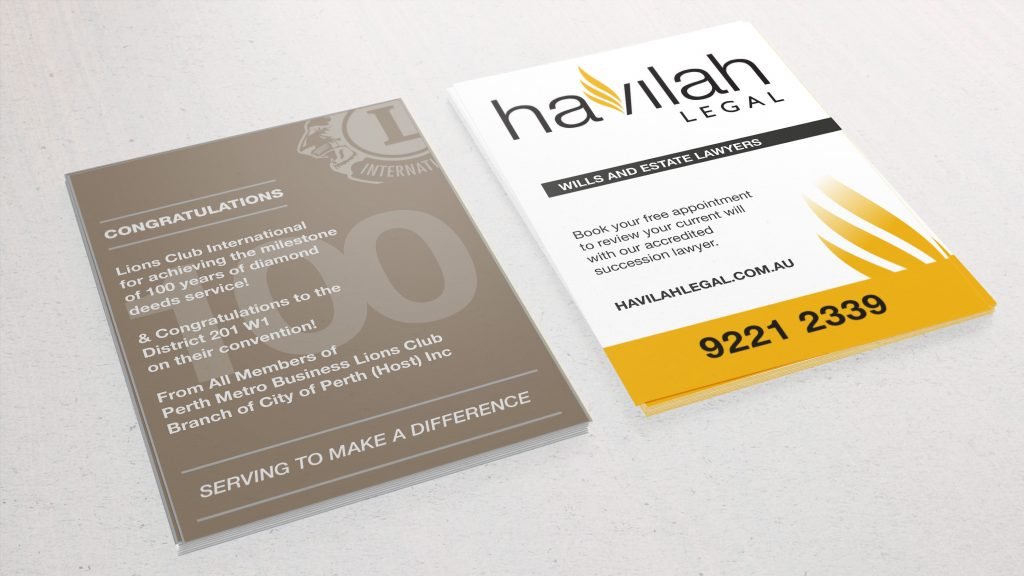 One of the biggest challenges to overcome with this project was keeping the whole job within the budget required by this non-for-profit client.  Something that helped keep this project on time and on budget was taking time at the start to revise the overall look of the first four spreads. There were four rounds of changes. So when it came time to complete the 60 page document, the design was already approved and didn't change. This saved unnecessary rework.
Another challenge with this particular convention booklet was that it was three documents in one. It was a program of events for the weekend. And, it contains various messages from the board and other government members to congratulate the group on their 100th anniversary. But, it is also a financial annual report with a full audit (including pages of financial tables). On top of this, it was an income generator in the form of paid advertisements. It wanted to all come together as a seamless magazine style full-colour booklet that would wow all the stakeholders. So the booklet makes use of a fullpage opener for each section which contains photographs of the Lions Group, a template for each sub-group to have their annual report, a similar template for each board person to have their message. These all shared a cohesive style to bring them together.
Client Testimonial: Kudos experience working with Kassandra. She is very diligent, precise in her workmanship and prompt on schedule delivering the completed Job. Excellent service and will be happy to deal with her again.