◆ Making the world a more beautiful place—one document at a time. ◆
This slideshow requires JavaScript.
This slideshow requires JavaScript.
This slideshow requires JavaScript.
This slideshow requires JavaScript.
Tell me about your project.
About Kassandra (AKA Lakazdi)
Kassandra does business and marketing document design. She loves helping companies create consistency across all their communications and is naturally gifted at making everything fit just right on the page. Her qualification is Bachelor of Computer-Based Design from University of the Sunshine Coast.
These days Kassandra runs her freelance business as a digital nomad, you never know where she will be but rest assured, she will still meet all your deadlines. Communicate your way and expect results within 48 hours. Lakazdi: Making the world a more beautiful place—one document at a time.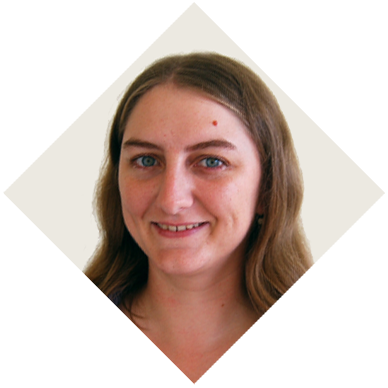 There are little details that Lakazdi worries about so that you don't have to. Some are technical like proper use of quote marks, hyphen/en-dash/em-dash correction, linked cross-references and hyperlinks, using styles and master sheets. Others are just plain helpful like:
◆ large library of design assets
◆ courtesy spell check
◆ instructional videos to accompany templates
◆ reminder when it's time to update files
◆ clickable table of contents.
Kassandra delivered excellent work on this InDesign document project and I very much enjoyed working with her. Her communication was top-notch, she met all deadlines, and her skills are very strong in creative design. I have received many compliments on the design of the final product When I asked for an additional milestone she was very forthcoming about her availability and timeline for fitting in the extra work. It was a pleasure to work with Kassandra and I will very likely have additional jobs for her in the future. Kilauea Community Agricultural Center Project: Strategic Plan Page Layout and Typesetting
I gave Kassandra the unenviable task of grasping what we do as a company in a short amount of time, divining what I want as a customer based upon little information and designing an attractive Word template for future proposals with little direction. Kassandra managed the project professionally and patiently - working me towards what I wanted, but didn't know that I wanted at the beginning of the process. I am delighted with the end result and will definitely use Kassandra again.
Excellent work! Quick turnaround time. Exceptional quality, highly recommend! Stevenson Memorial Hospital Project: Annual report
I am lucky to have found Kassandra. Her creativity and attention to detail were exactly what I needed for my project. She effectively communicated and did an amazing job on my book layout. I actually used her for two books as she did such a great job on the first.
It was a pleasure working with Kassandra who did the text layout for one of our new books. She did a great job and was co-operative and flexible. Highly recommend her for text layout services.
Kassandra has done an outstanding job for us. She's an excellent communicator and a great designer. We'll definitely give Kassandra the opportunity for future work and would recommend her others.
Absolutely highly recommended. Kassandra was nothing short of professional and talented. The work she did on my book was better than I expected and as a result it is being well received on the market. Editing, design and formatting were a few of her services that I used. I will utilize Kassandra's services in the future
It was a true pleasure to be able to access Kassandra's skills. As a first-time book writer, she not only performed wonderfully, she boosted my confidence about the task. An absolute gem whom I would whole-heartedly recommend.
Absolute pleasure to work with Kassandra. Professional, fast, great communicator. Excellent quality of work. In one phrase "easy to work with" and that is gold!
Superb experience working with Kassandra. There were a few other designers working on the job and she understood the requirements and completed the job the quickest. She's definitely worth her hourly rates as she works fast as promised.
Kassandra was effective to work with and easy to communicate with. She had a strong attention to detail and was able to work up multiple options for our project even when we lacked enough information to really give a good direction. While changes were requested on the client side, this was cosmetic in nature and not a reflection of the designer. Will definitely consider working with Kassandra again.
Kassandra was fantastic to work with on our project. She went above and beyond and did an exceptional job for us. Would highly recommend.
Kudos experience working with Kassandra. She is very diligent, precise in her workmanship and prompt on schedule delivering the completed Job. Excellent service and will be happy to deal with her again.
Kassandra was extremely responsive to communication. The feedback was positive and went both ways–she suggested improvements and was happy to make changes that we suggested. The work is a high quality, done on time, and with an excellent attitude. Our job was quite complicated and precise and she was able to understand exactly what we needed and delivered a product that we are very happy with.
Kassandra is amazing to work with. She took a real interest in the bespoke nature of our needs and executed perfectly. She actually went the extra mile to include specific woodcuts we mentioned. Looking forward to working with her again!
Kassandra was great to work with. As a graphic designer myself, it was surprising to see how fast she finished her assignments. I would definitely hire her again after seeing the high level of quality she puts into her projects. 10/10 would recommend.
This is the most BEAUTIFUL document I have ever seen, it's incredible—you are so amazing/talented/awesome at what you do.