Like all processes there are different stages in the design process. It is likely that every designer has their own process. But there will certainly be some consistencies between what most designers do.
There are certain steps that I follow for most projects. No matter how big or small. These are:
I will break down each step to give a better understanding of what this all means.
Preliminary design
The next step in the design process is preliminary design. This is where all the magic happens. All my years of experience and creativity come fill the page with ideas and solutions.
Assets are in order
Before I actually start working, I make sure I have certain assets in order. The main one to check is that I have your logo, fonts, colours.
!!
I want to say that I assume you do have all rights to use the logo and fonts that you send me. Chances are I own a copy of the font myself. But since you are using the font for your company, in print and on the web, you also need to own a licence. If you don't want to pay for fonts, there are so many wonderful free fonts available. Font Squirrel and Google Fonts are great places to start.
!!
It is also a great idea at this preliminary design stage for you to send me any images you want to use. I have access to stock libraries so let me know if you want me to find images to use. Again, I assume you own the licences and rights to use any images that you send to me to use.
With the images, I will get them all print ready. Even if you want a screen-based document. I do this because people still print files out and this will make sure your materials look good when they do.
Blank page
I start with what I call my "super-wonderful-mega-template" but it is a blank page. The trick is that it has all the background stuff built in which saves me time and repetitive work. I have spent years getting this document to a point where I have all my layers, grid lines, paragraph styles and things exactly where I like them. I get to start by focusing on the solutions to your design, not back-end set up. I smile every time I open this blank page.
So even though I have this super wonderful mega template, remember it is blank. I am not just taking a pre-made document and using your colour. I will design from scratch, for you, based on your branding. If your documents always have the page numbers in the top right-hand corner of the page, I will do that. If your documents always have your logo in the bottom left corner, I will do that. I make documents that blend in with what you already use.
Design options
Since I start with such a wonderful template, I can very quickly change how the document will look in only a matter of clicks. Because it is so easy, I normally send a couple of design options. I aim for three. One very conservative, minimal, corporate. One is usually your branding as big and bold and bright as can be. And I follow the middle path on the third option. This is all done to only a couple of pages or just one of a series to make sure we get it right before I continue.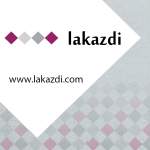 You will see how I interpret the brief and your brand. There might be some creative alternatives you never considered. Remember, this is why you hire a professional.
Revisions
This is where I want all the feedback possible. I ask, "what do you love about this, what do you hate about this." I want to know if one design is a clear winner. Do you want a combination of all three? Or do they all not quite hit the mark and I need to start again. At this stage I will expect to change the design a few times. The end result is likely to be different to the original three design options I gave you. I love this about collaboration. We both inspire each other. Once you are happy that the design you will need to sign off to say it is completed/final/done before I start the next stage, rollout.