There are so many great resources for learning from home. Homeschooling has been done for a long time now. But where to find resources? The internet has been growing a repository of activities, worksheets, and entertaining puzzles that whole time. Using printable worksheets is a useful as part of an Education Continuity Plan for when a child cannot attend the school classroom. Here is a small list of places I recommend where you can find resources for children to be learning from home.
---
Free activities but you do need to register. This website breaks up their resources into things that are crafts, worksheets or activities. Craft activities are fun and engaging and will teach your children fine motor skills. The worksheets are more like what students receive in traditional school-based learning. These cover concepts, numbers, letters, opposites, these kind of things. The website has quite a range of activity types and many resources for each. Easy and simple and they are printable documents. With activities, these are more like puzzles and should be used for entertainment purposes. Things like Suduko, crosswords, colouring in sheets. Great for when other learning has already finished, but not really for learning from.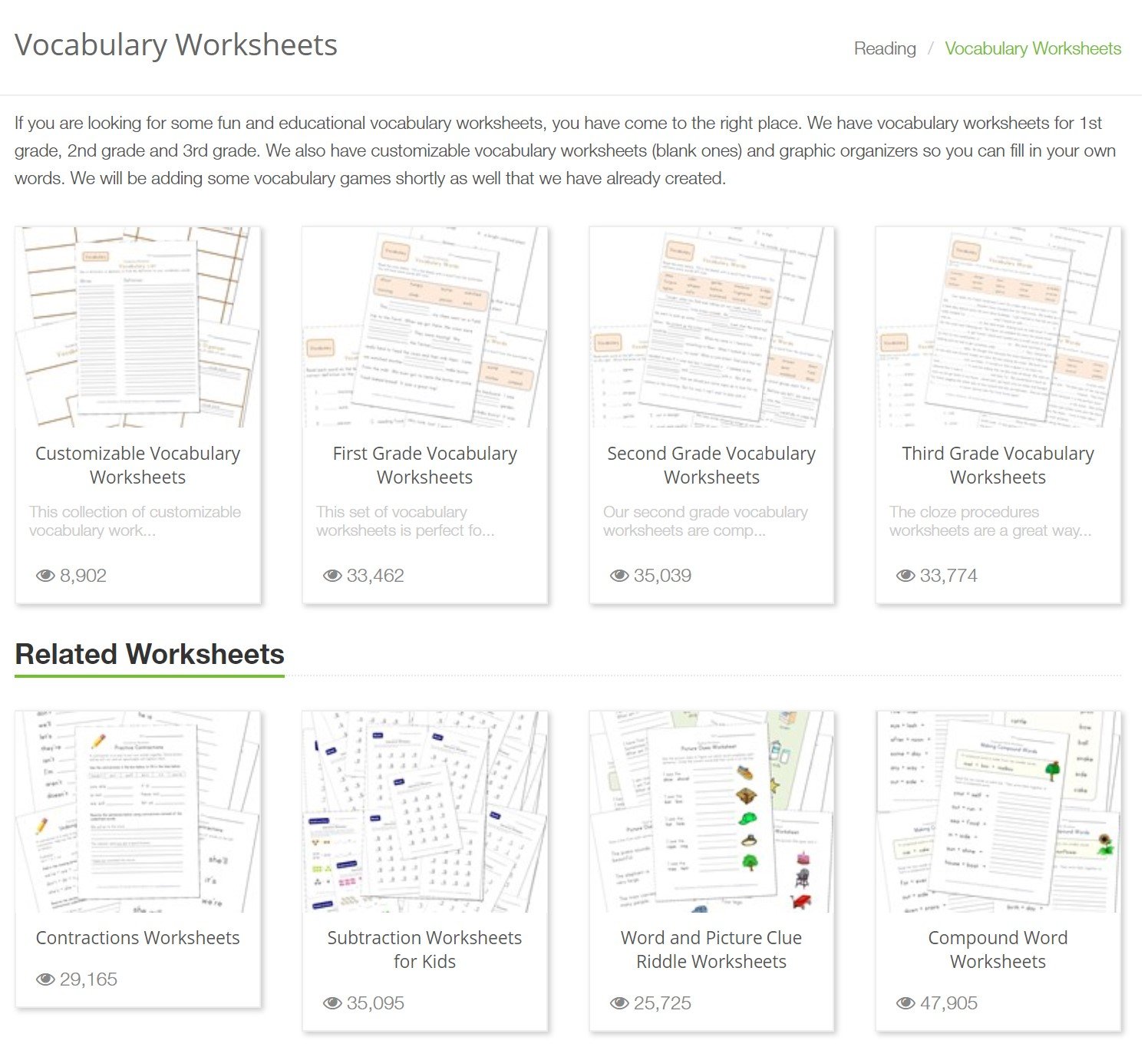 While there is a large range of content, particularly useful on the All Kids Network site is their extensive list of vocabulary worksheets. These are so useful in teaching reading and language. The site has them set up by grade in increasing difficulty. There is also the option so to make your own.
Also, under the resources tab are other interesting features like grid paper, flash cards and what they call graphic organisers. All helpful in guiding learning.
---
Free activities and worksheets. Also available is a subscription service. The activities here range from purely entertainment based all the way through to school type materials. There is no real organisation though so it might take some time to find something specific.
I particularly like these activities for the following reasons. Children are learning to write, read, glance, cut, paste, draw. All wonderful things to learn. The website is broken up into activities that parents will want to use to supplement their children's education and there is a large teacher's specific area. This is full of more advanced materials for purchase. The test prep materials are amazing.  There is  a whole  series  for reading  comprehension which is particularly useful.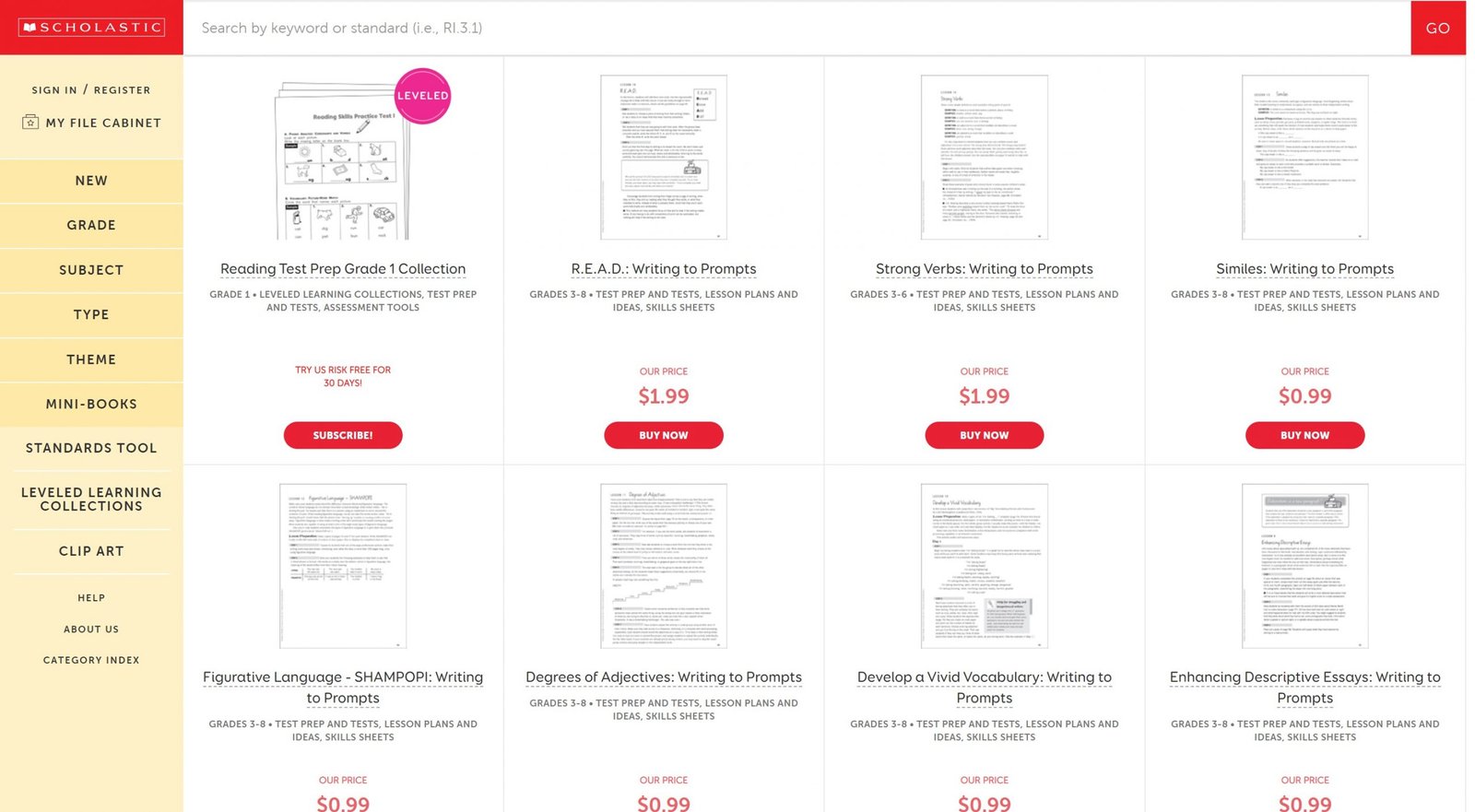 ---
Globe has a series of books that they have created. A major sponsor of this series is NASA. The books published as part of the Globe program are all science based. These teach children about the world that we live in. The whole series has been translated into other languages which is wonderful for shared culture. Each topic or module has an ebook that you download as a PDF. You can either print it or view it on the computer or on a tablet. These are free. Then as a bonus, there is a series of activity workbooks. Each covers why the materials were important to learn. They offer hands on activities and are teaching the concepts in a real way for the children. Here is an example of the type of activity where there is the chance to cut and paste and think about how different clothing and items are useful in different climates.
---
K5-Learning
This online service has two options. There is a whole area full of free to download PDFs for printable worksheets. All organised by topic and grade. There are so many options for what you can download here including reading, writing vocabulary and reading comprehension sheets. In the workbooks, there is a reading page, some questions and importantly, a list of answers. The answers are important to gauge whether the child comprehended the text.
There is also a large group of math workbooks. A great thing about this website is that they have a variety of money books. So you can download money related workbooks in different currencies such as Euro, US dollar, Australian dollar, Canadian dollar etc.  This is important for  children to understand context. Learning about a currency that is not your own doesn't feel like an important topic. But learning about your own currency is. It has more impact.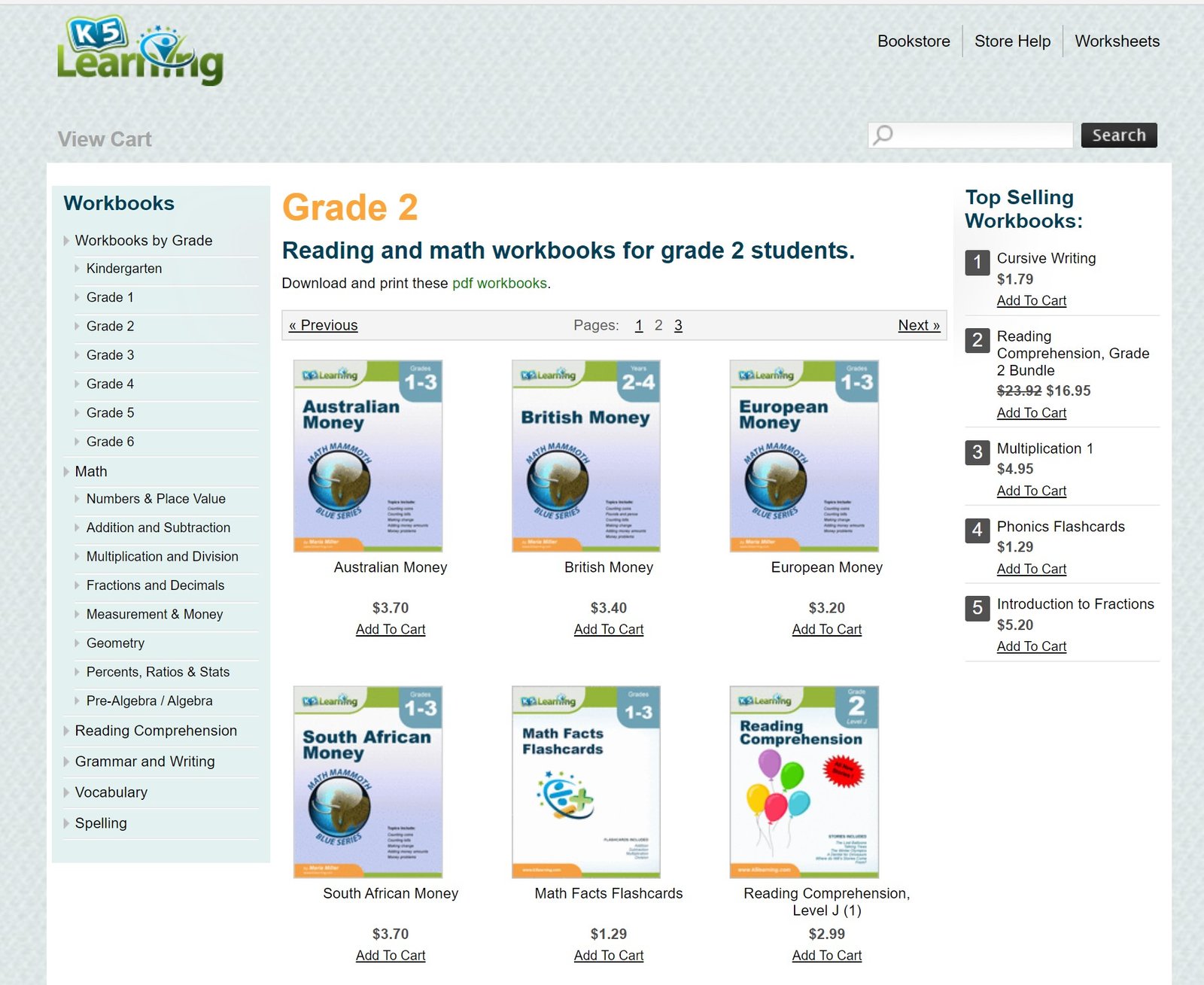 If finding just random worksheets isn't very useful because you understand that scaffolding content is important, this website has your back. So for only a few dollars, there are may workbooks you download and print yourself which contain whole topics. Example, you pick the grade of school, the topic within maths and purchase that book. It will go through and teach all the steps in the right order. Full of related activities. Could be used to teach or as a supplement.
---
Hi, I am Kassandra. I am not only a qualified graphic designer but also a qualified early-childhood educator. I have spent years typesetting educational materials including thick textbooks. My clients are industry experts who now teach others. They use my skills to increase their audience and maximise the value of their content by improving the attractiveness and readability of all their resources.