Good news. I have put together a very short online course that contains some key tricks I have learnt over the years. It is called Make Better Documents: Quick and simple fixes anyone can do.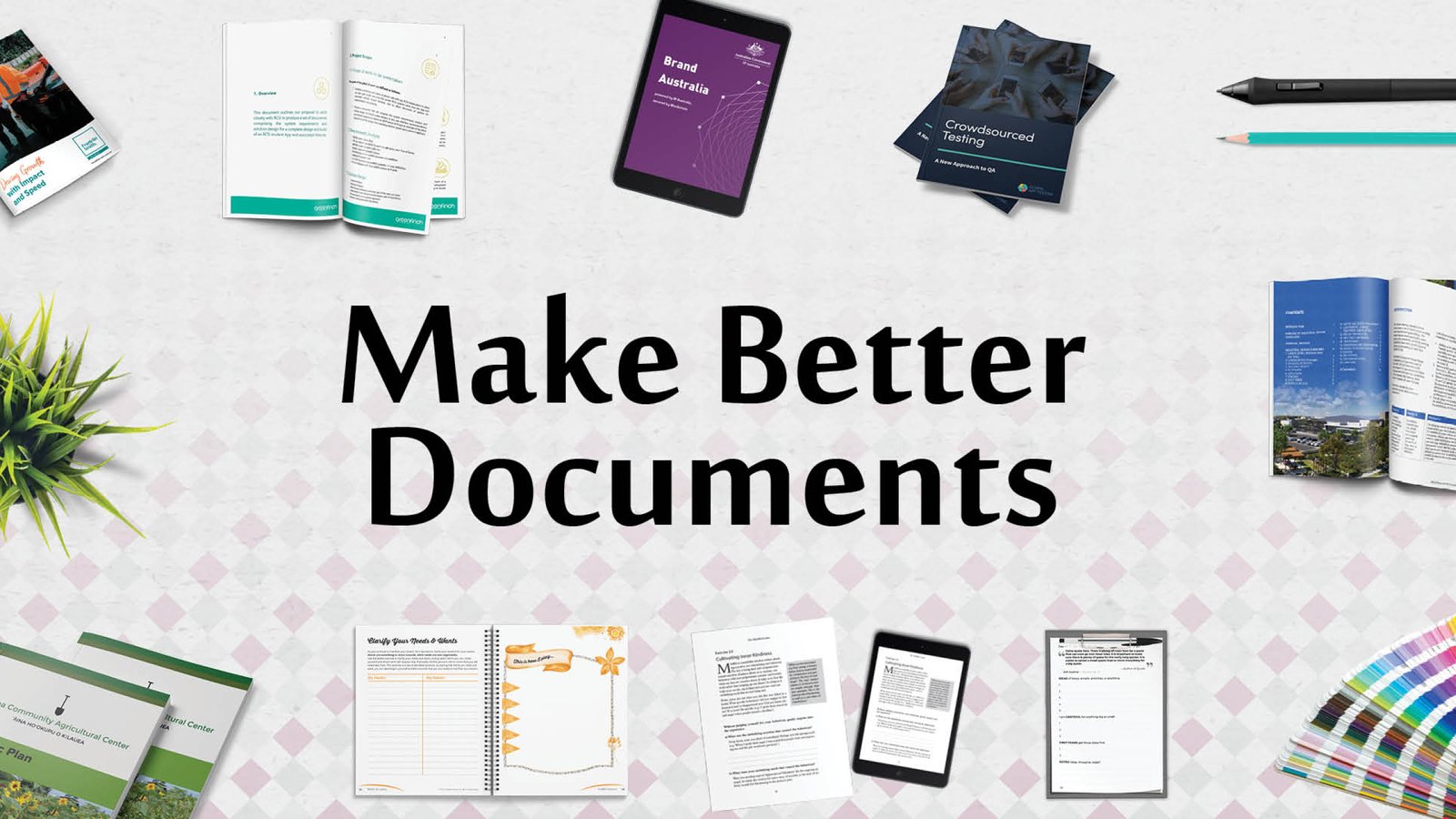 Kassandra Marsh has distilled two decades of knowledge in improving the look of documents into a quick and easy to follow along course. The concept behind the course is to pass on this knowledge to overwhelmed, under-skilled workers. They know that the document is important, and must look good. But they don't really know where to start. By following along with the simple lessons, you will understand some key things to apply. Then at the end, there is also a checklist for you to follow along with.
What is the Make Better Documents course?
The aim is to be able to show you at the end that you have transformed your document. So at the start, you will make a copy of your document so that you can compare when you are finished. You will be surprised by how different your document will look by doing only a handful of key things.
The course is divided into a few key areas. Starting with back end things, moving into way-finding and then into ways to best present your content. Each lesson contains a quick video with some visual examples of what you can do to your document to improve it.
Next time you have an important presentation or report due, make it really pop by applying the simple things you can learn in Make Better Documents.
Buy Now
The course is available online through Teachable and there are two options for payment. $99 up-front or three monthly payments of $33. Choose what works best for you. The course comes with a 100% refund guarantee. 
First 10 people get 50% off with the coupon code:
FIRST10