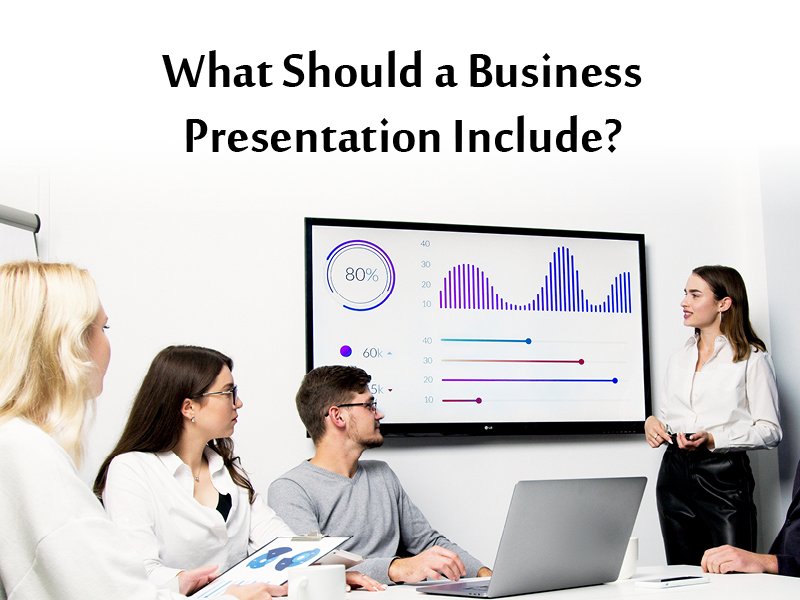 You've got a business presentation to give? We all know that the success of a presentation lies in its capacity to engage, inform, and inspire its audience. How, though, do you build such a powerful tool? Let's unpack this together and offer some insights for creating a presentation that'll make your audience sit up and take notice.
1. Clear and Measurable Objectives
It all starts with understanding the goal of your presentation. Are you trying to get your team on board with a new business strategy, to get approval for a budget, or perhaps to drum up excitement for a new product launch? For example, if you're presenting a new product, your objective might be to demonstrate its benefits and convince your audience to make a purchase or recommend it to their networks.
Once you've determined your objectives, you must ensure they are measurable. This means setting criteria for success that you can evaluate after the presentation. If your objective is to secure funding for a project, for example, success might be measured by the number of investors who commit to your proposal.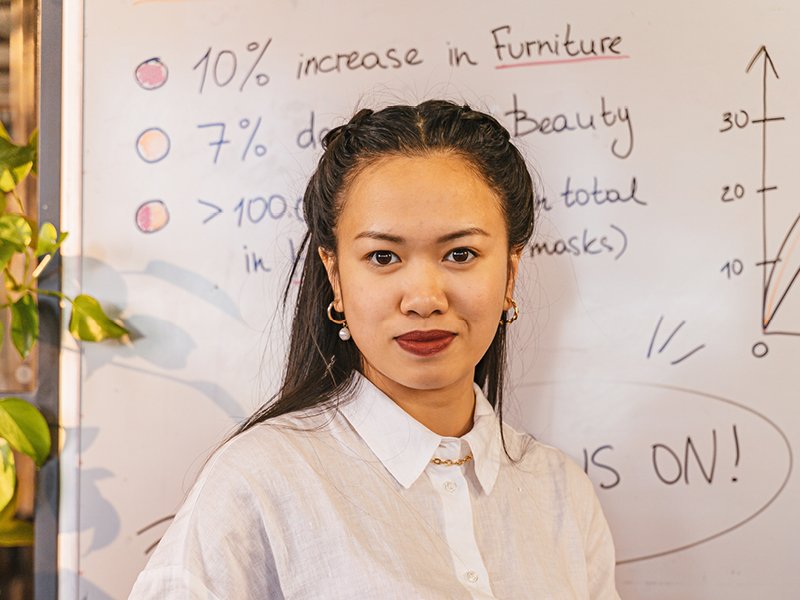 2. Compelling Narrative
Storytelling is the secret sauce to engaging an audience. For instance, you could start with the inception of your product, discuss the trials and tribulations of development, and conclude with the product's final version and market reception. Such a narrative builds a connection with your audience, as they feel they're part of the journey.
This narrative strategy applies whether you're narrating your company's journey, detailing the steps to overcome certain challenges, or painting a picture of the future with your proposed solution. Remember, storytelling isn't just about facts. It's about the emotions and lessons your audience can glean from your story.
3. Focused Content
Ever heard the phrase, "less is more"? That's especially true for business presentations. Avoid cluttering your slides with too much information. Instead, focus on key points that align with your main message. For instance, if you're talking about a new marketing strategy, you don't need to delve into the minutiae of every marketing channel. Instead, focus on the main strategies that will drive growth.
While each slide should support your overall objective, remember to use white space effectively – your audience needs time to digest what they're seeing. By keeping the layout of slides clean and simple, you're ensuring that your audience can quickly grasp your key points without feeling overwhelmed.
4. High-Quality Graphics and Visuals
Visuals not only break up the text but also can communicate complex ideas simply and effectively. Quality visuals are a key part of your presentation. Consider this example – if you're trying to convey a significant increase in sales after implementing a new strategy, a simple bar graph can visually demonstrate this growth far more effectively than just stating the numbers.
However, ensure your visuals are of high quality. Poor visuals can be a distraction and reflect poorly on your message. Whether you're using graphs, charts, or images, make sure they're sharp, clear, and professionally presented. This doesn't mean they have to be complex – sometimes, the most straightforward visuals are the most effective.
5. Engaging Design
The design of your slides can significantly impact the effectiveness of your presentation. Your slide design should support and enhance your presentation, not detract from it. For instance, sticking to a consistent colour scheme that aligns with your brand helps create a cohesive feel. Also, use bullet points or numbered lists to make the information easier to digest.
Remember to mix in multimedia content such as videos or audio clips to keep your audience engaged. For example, a quick video demonstrating your product in action can be much more effective than simply talking about it. Ultimately, your slides should feel like a helpful guide, not a distraction.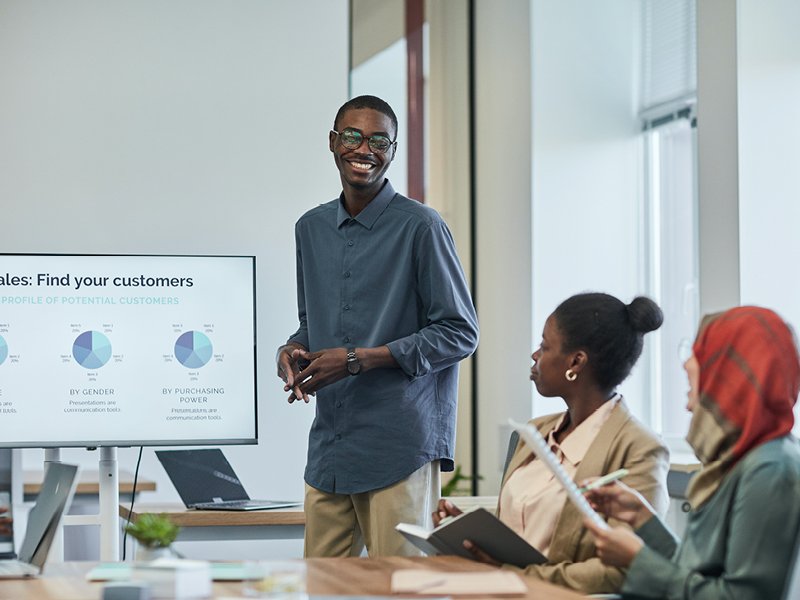 6. Call to Action
After engaging your audience, you need a strong call-to-action (CTA). This aligns with your presentation's objectives and prompts your audience to take the next step. Whether that's trying out your product, approving a budget, or seeking more information, your CTA should be clear, direct, and compelling.
For instance, if your presentation's objective is to generate leads, your CTA might be encouraging your audience to sign up for a free trial. Alternatively, if your goal is to increase social media engagement, your CTA could be asking the audience to follow your company on various social media platforms.
---
So, there you have it – the six essential ingredients for a high-value business presentation. But it's not always easy to put these principles into practice, particularly if design isn't your forte. That's where we come in.
As a professional graphic designer, I've seen the good, the bad, and the ugly when it comes to business presentations. I've got the experience and the know-how to create a visually appealing presentation that effectively communicates your message and aligns with your business objectives.
When you have a great story to tell, why let poor design hold you back? Leave the visuals to us and concentrate on delivering your message with confidence.
So, if you're ready to take your business presentations to the next level, we should chat. Contact us so we can help you turn your next presentation into a memorable experience for your audience.
Remember, you only get one shot at a first impression.