Each month I design the yoga learning materials for an online yoga studio. It is a very fun job for me and aligns very well with me. I personally practice yoga and meditation. And I do believe that living these practices does help inform my design of the workbooks.
Workbook
To start with I had to create a new look for the monthly workbooks. Each month has a different theme. However, branding should be consistent between all. It is particularly fun using a limited colour palette and theme.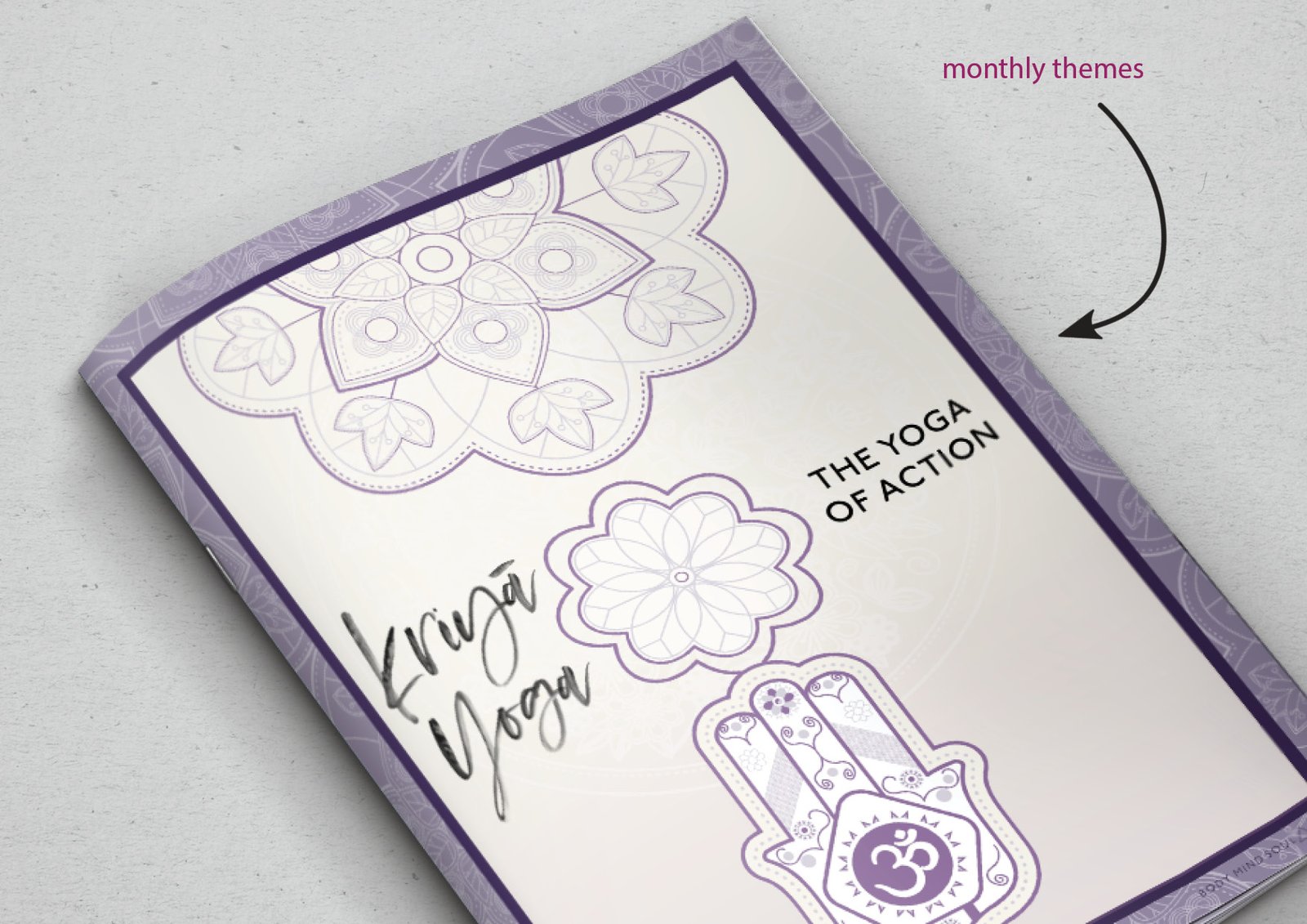 While each booklet has a slightly different background image, all fit in a set. One workbook looks inspiring and the users love receiving these monthly. Most print them and put them in a binder. Having the covers all be related visually helps represent the journey the users are going through over the course of months using these materials.
Activity
All content must be presented in an engaging format. And there are lots of activities in the yoga learning materials. Each month I am given a general idea about what the activity should look like and what the learning outcome is. So I have to really design how the activity will look, and it must be inspiring. I also make sure that the workbooks have plenty of writing spaces for those who print. In case users are not printing, the PDFs are set up with fillable fields for those who use the workbook electronically.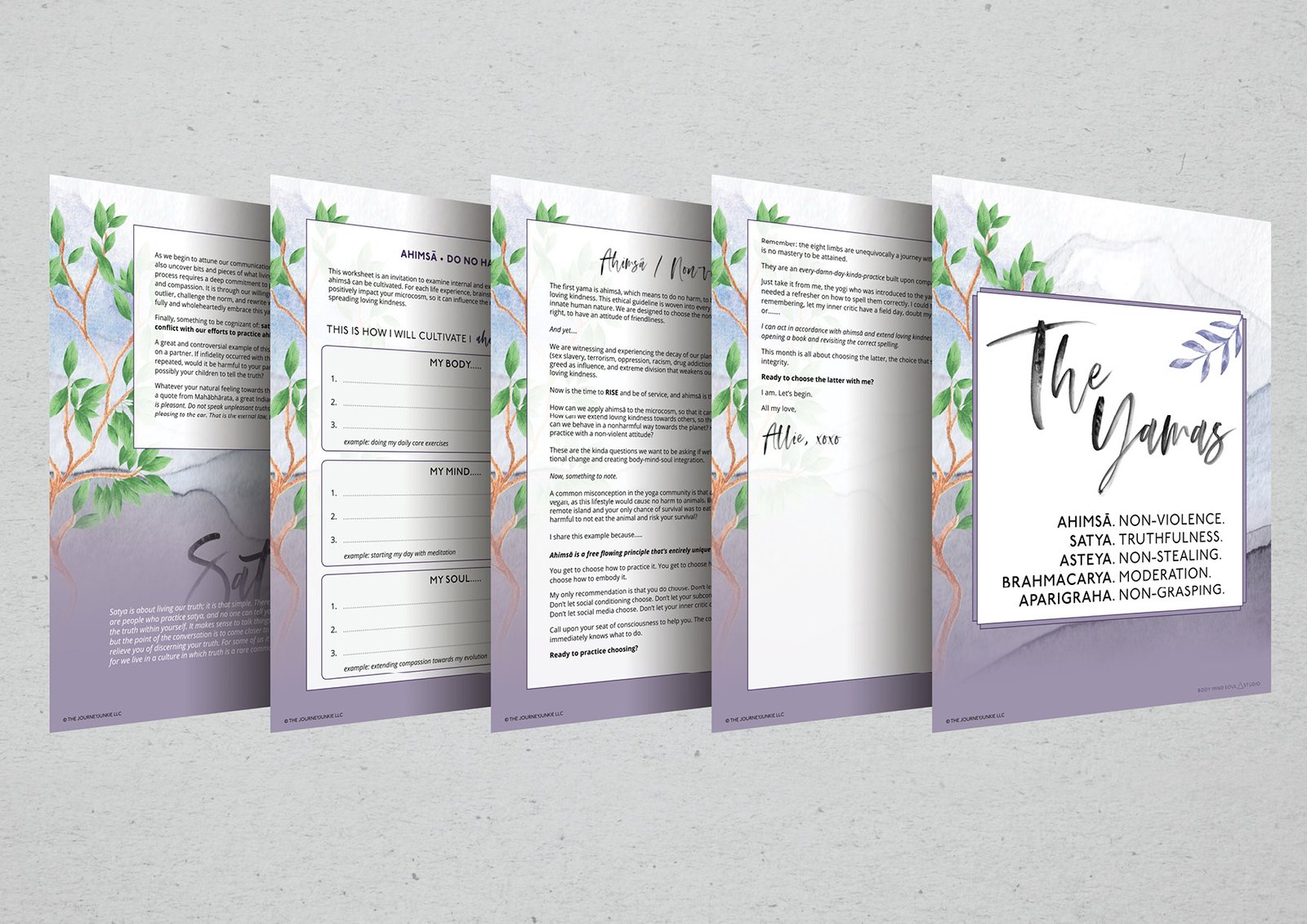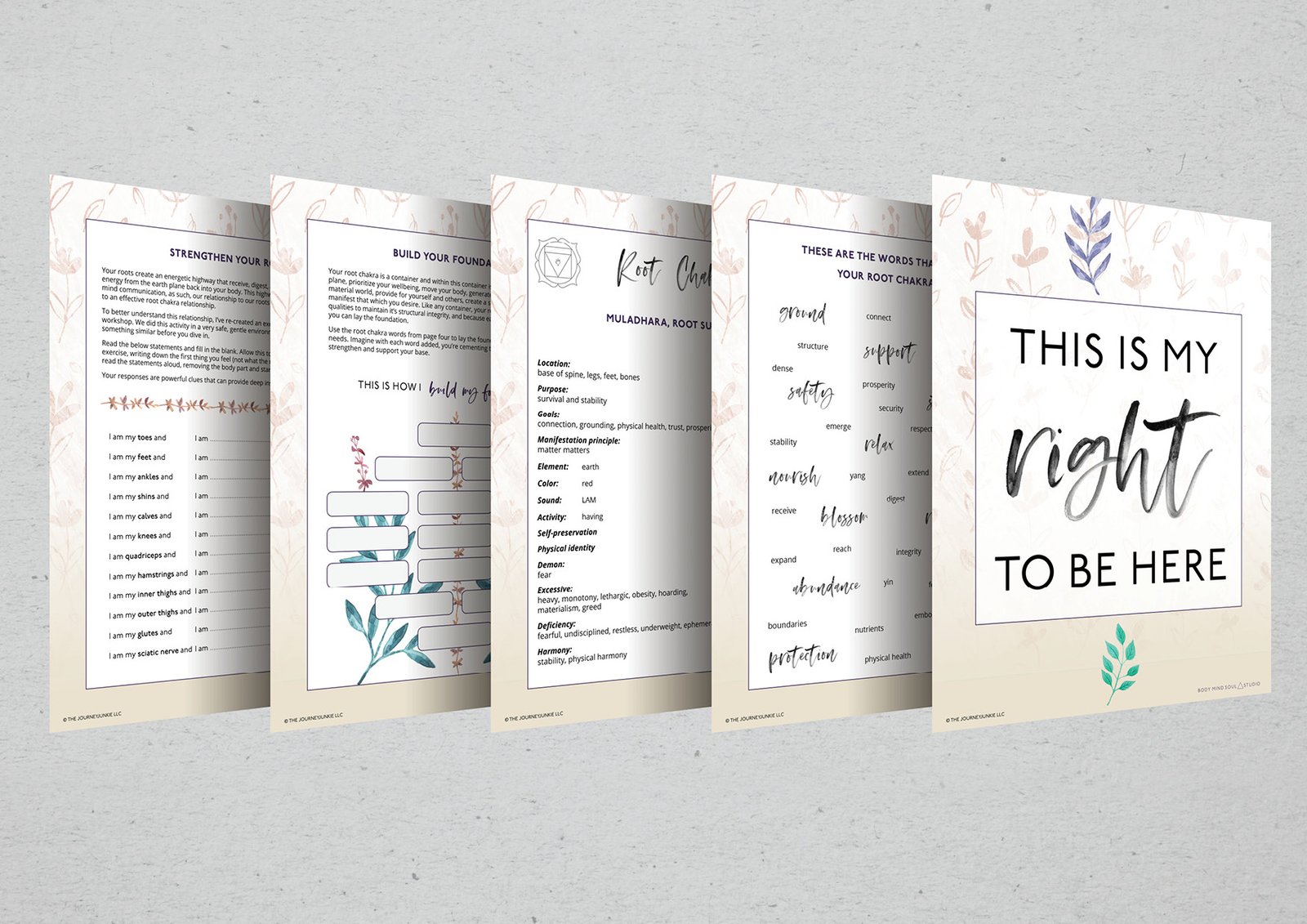 Each lesson requires different activity pages. To keep everything in order, I have added page numbers and a clickable table of contents.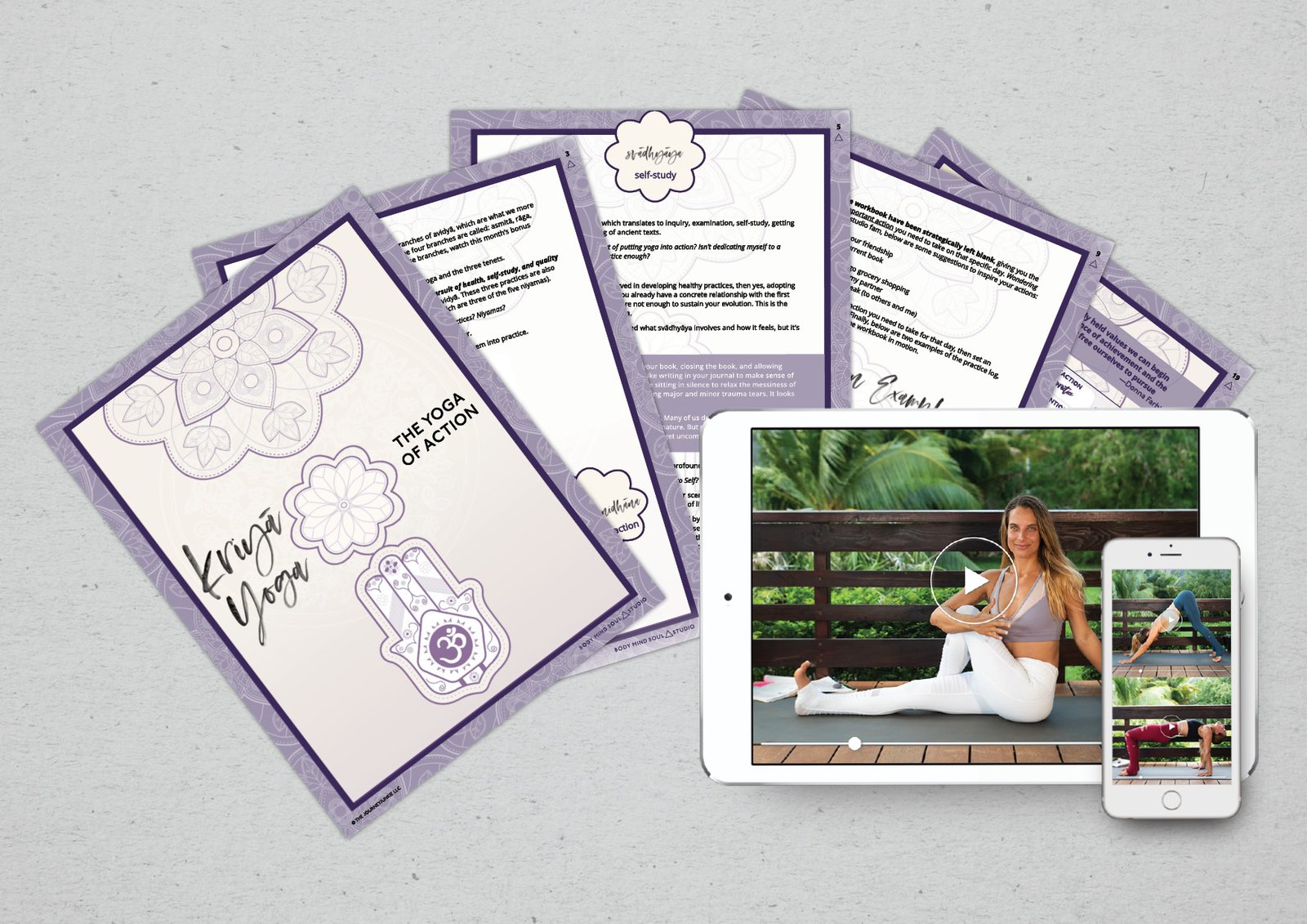 As part of the workbook design process, I made images for promotional purposes. So here is the yoga learning materials demonstrated, quickly, at a glance. There is the workbook and the devices have stills from the video of each yoga class.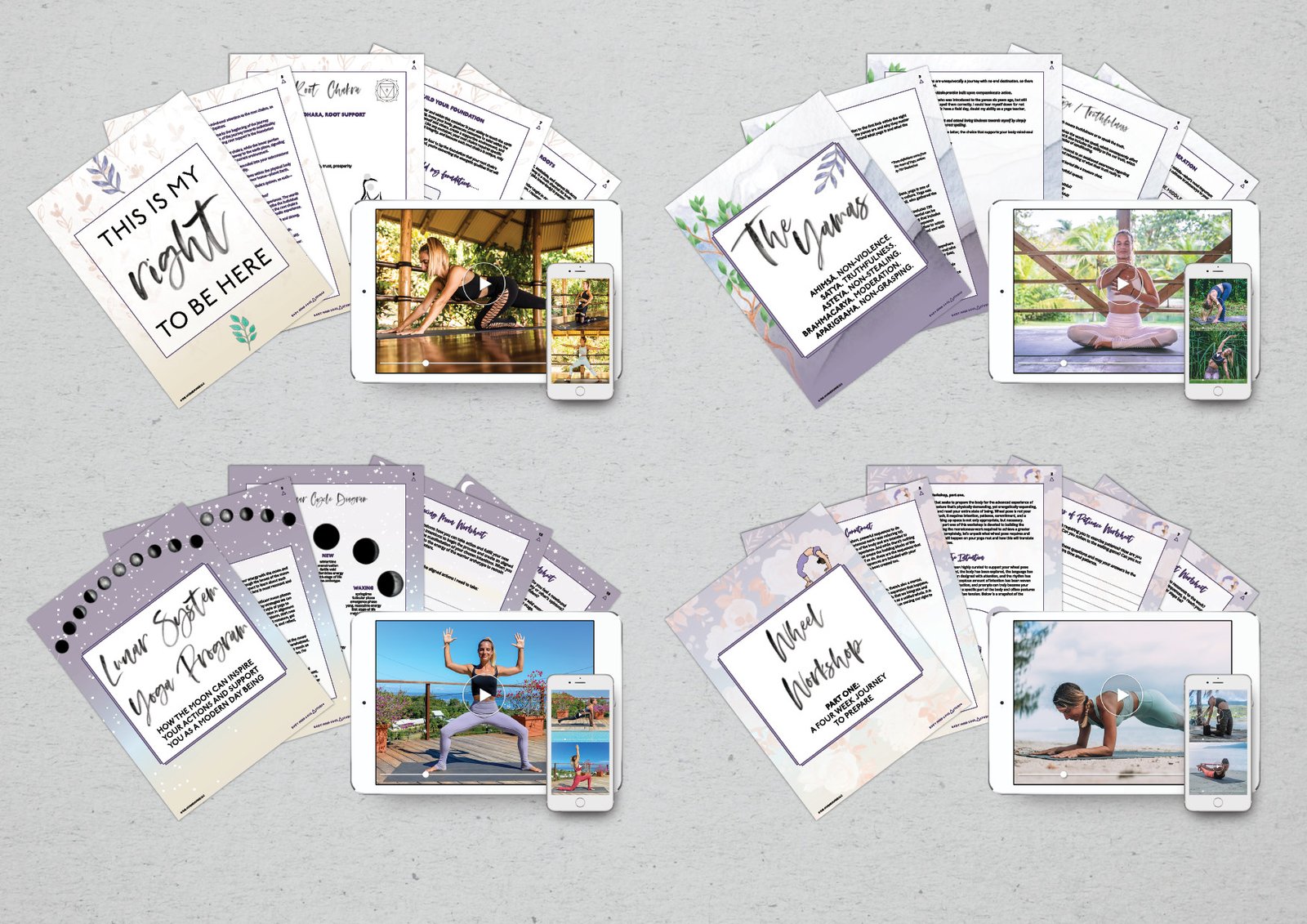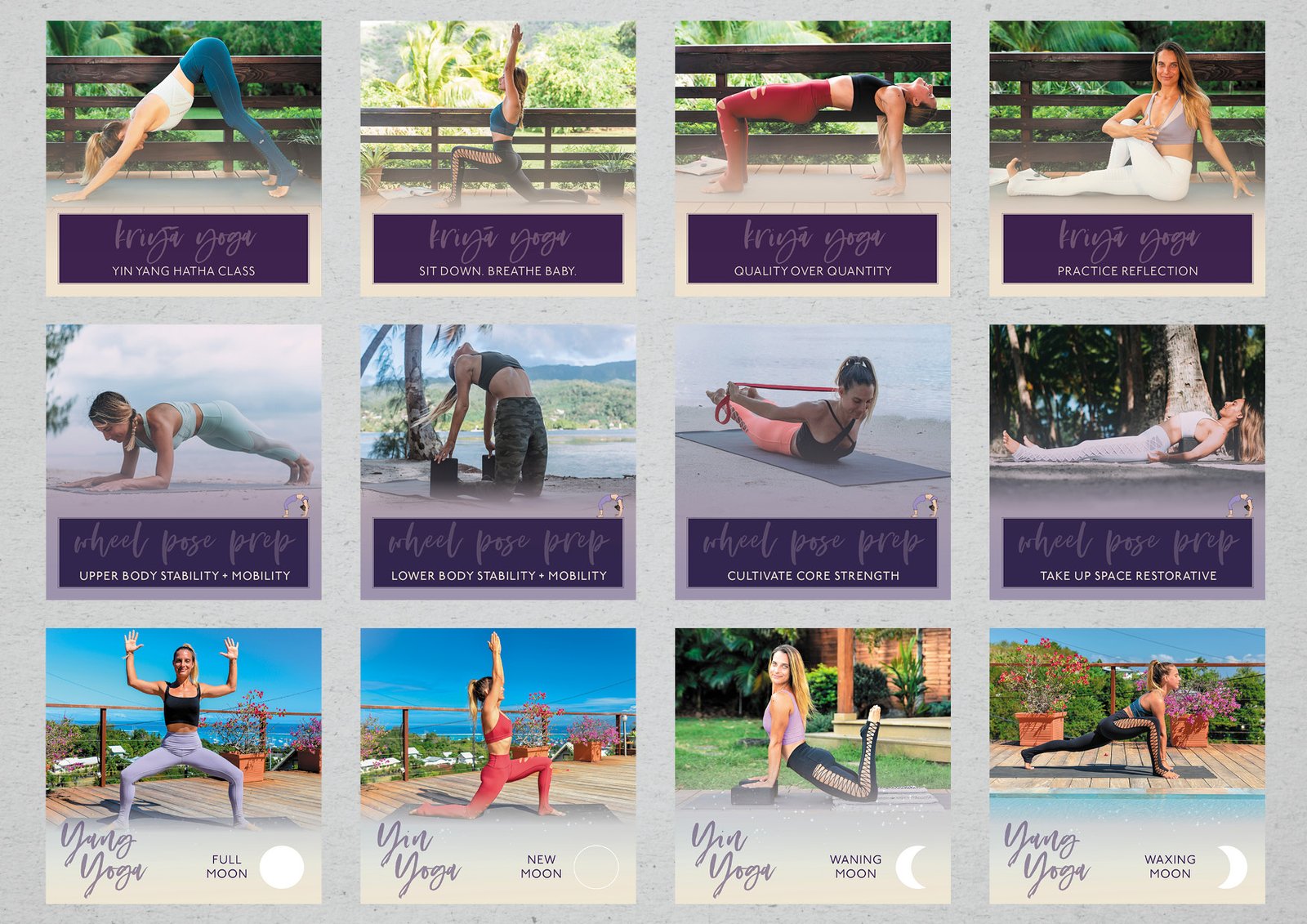 Each week a new email gets sent to the online studio members. These are the email headers that go with the emails.
---
Do you need a workbook designed for your learning materials? Lakazdi offers fixed-price workbook design with unlimited activity pages.