Like all processes there are different stages in the design process. It is likely that every designer has their own process. But there will certainly be some consistencies between what most designers do.
There are certain steps that I follow for most projects. No matter how big or small. These are:
I will break down each step to give a better understanding of what this all means.
!!
Final call for content

In order to stop any unnecessary rework, I will ask you to send me completely finalised content. I really want this to be triple checked for spelling.

Even ask someone else to look over it with fresh eyes. It is surprising how easy it is to miss a mistake when you are too familiar with the content! The design has now been signed off so there are no more changes to the design at this stage. It is really rolling out the design across all the content.
!!
Rollout
I will take your content and the design we have already decided on and then make the rest of the pages or items in the series. Since everything (images, bullets and other styles, content highlighting, graphs etc) have already been sorted out, this stage is less 'designy' and more methodical. Take original content, turn into the pages in the designed document. Simple. I have made sure that I work with best practices to make this part as quick and easy as I can. I don't leave anything to chance. This is why we have resolved so many different potential problems in the preliminary stage.
Documents
When I am rolling out a document the process is simply making each page in turn. Then at the end, I will check over the whole document in a big picture sort of way. Make sure there is consistency across all pages. I want to make sure it looks like it all belongs as a single document. Then I will also do a couple of sweeps of the document looking at very small details. Details so small I don't want to bore you with them, but I care about them deeply. These little details, I've mostly learnt from years spent typesetting textbooks! Basically, I do little things to make it much easier for reader to read the content (without changing any words). Because after all, readability is what a document is for.
Series or campaign
If there are to be multiple items as part of a series or campaign, you would sign off on one of fully complete one first. And then, only after sign off, will I make all the others. I will be going backwards and forwards to the brief to ensure that I check off every item we have agreed upon. I will triple check that I have made everything you have asked for, at the size you asked for it.
Distinct skills
Like I mentioned, this part of the process is very methodical. Almost robotic. I totally dig it. I get to be in the zone. I get to focus. I get to zoom in and out between the big picture and the little details. But I am different in this way. It is common for design agencies to have one person on the team doing each stage and as a team they create the whole document or campaign. There will be someone on staff who doesn't touch the design but only creates all the pages after everything has been designed. I have worked with agencies doing rollout of 100+ page documents. Seriously, I love it.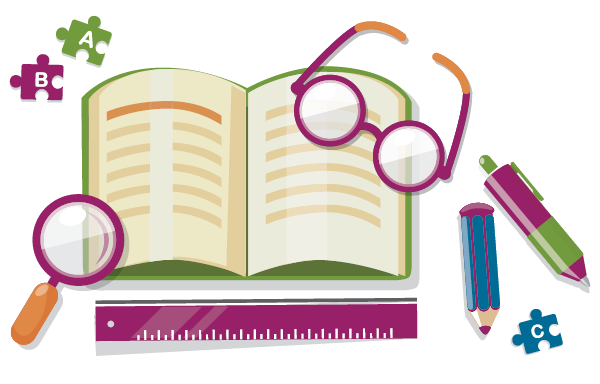 End of the rollout.
By now we have pretty much a completed document. All the pages and items are done. I have done a big check to make sure I think it is perfect. Now I show you the entire document ready to do the finalisation process.